Marcella Manning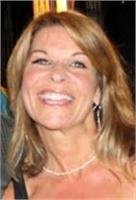 Marcella Manning has held a career in the Hospitality Industry as Director of Sales for Major Hotel Brands in the Philadelphia area for the last 20 Years, but has always possessed a deep passion for Fitness, she has certifications as a Personal Trainer with American Fitness Professionals & Associates and a Certification as a Spinning Instructor with Mad Dogg Athletics Inc - she has now turned her Passion into her Career .
Marcella is married, and a mom of three handsome sons Martin, Nick and Michael, she just welcomed her 1st grandson "Christian"
She enjoys spending time at the shore with her Husband & Family. Fitness is always incorporated into her life style every day.
She strides to be fit and wants to help others reach their Fitness goals. She enjoys reading anything to do with Fitness - Love Oxygen Magazine
Running is her Most Favorite Cardio (Clears My Mind, Body & Soul ).
Marcella's personality is upbeat, passionate and fun which lends to be a perfect fit in her new role at Solutions Exercise Studio
.
Marcella Manning is currently not instructing any classes.