Allison Hofmeister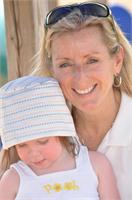 Allison is a native of Bucks County and currently resides in Central Bucks with
her husband, George, and three children, Eric, Bradford and Emily. Allison has
proudly joined our Solutions Exercise family and will be instructing Cycle classes
each week!! In her 25 years as fitness professional, she has taught in many facilities. Her other interests
are the beach, snow and water skiing, theater, dining out and above all, spending
quality time with her 3 children.
Allison has infused "110%" of her knowledge,
expertise, guidance, energy and infectious smile into her classes as well as becoming
a team member among a group of incredible women dedicated to enriching lives.
Stop in to spin with Allison as she takes you through a cycle journey you will never forget!!!
Certifications Include: AFFA Primary Aerobic, Step, Cycle, CPR
Allison Hofmeister is currently not instructing any classes.