Jennifer Fessler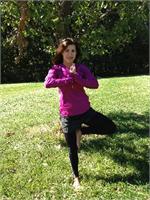 Hi! My name is Jennifer Fessler and I am passionate about fitness! My love for exercise began when I was in school and continues to be one of my hobbies. In addition to group exercise classes, I also enjoy teaching yoga classes. Over the past several years, yoga has been a very important part of my own personal fitness routine. Yoga has the power of healing the body while providing an opportunity for mindful meditation and self-reflection. I look forward to sharing my enthusiasm and expertise in class together!
I live in Jamison with my husband and two amazing kids. I enjoy traveling, tennis, biking, and spending time with my family.
Jennifer Fessler is currently not instructing any classes.